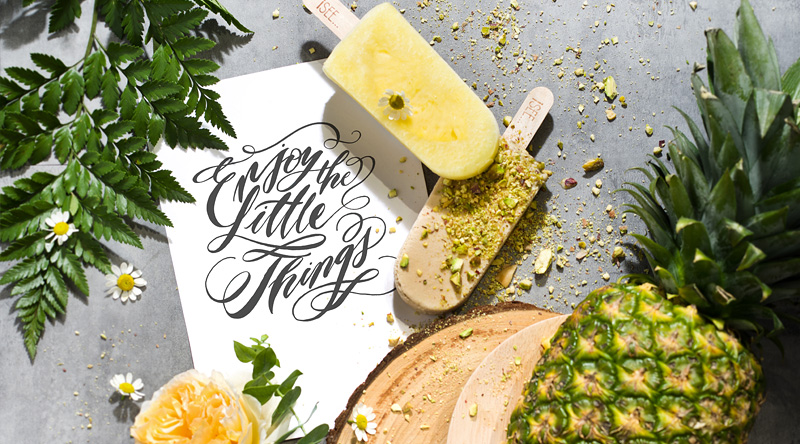 ABOUT US
We firmly believe in using and selecting only top quality ingredients for our range of fruit and milk-based ice pops; all of which have no added preservatives or colouring. No two ice pops are completely the same as each are lovingly in small batches. Ingredients such as strawberries, mangoes and seasonal fruits are also carefully selected for their quality as well as freshness.

Unlike homemade ice pops, I SEE i SEE uses a machine that utilises a quick-freeze method. This process requires the filled moulds to be fully submerged into a freezing fluid at -18°C. to -20°C. The freezing process takes a mere 20 to 30 minutes, resulting in extremely refined ice crystals and a feathery, snow-like texture. In comparison, a homemade concoction left to freeze overnight, would result in larger ice crystals and a coarser finish.

It is not an uncommon knowledge that our ice pops are made with high natural fruit content and a lot of love. This trendsetting concept not only delivers fresh, delicious and pretty treats, it also aims to embody the motto of 'spreading joy through life's simple pleasures'.